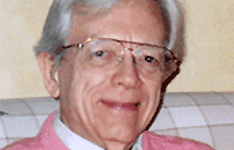 William C. Frederick
Welcome to www.williamcfrederick.com, the website of William C. (Bill) Frederick. Bill studied, taught, and wrote about the business corporation for over half a century, until his death in March 2018. Below is a video of the memorial gathering at which some of Bill's students and colleagues spoke:
You can also view the video on YouTube.
Most of Bill's published books and articles are listed in the following three categories:
Other items are included in:
Click on any of these menu items to see the contents. Bill's wife, Dr. Millie Myers, welcomes any thoughts you want to share with her. Click on the "Contact" link above to send your message. Thank you!